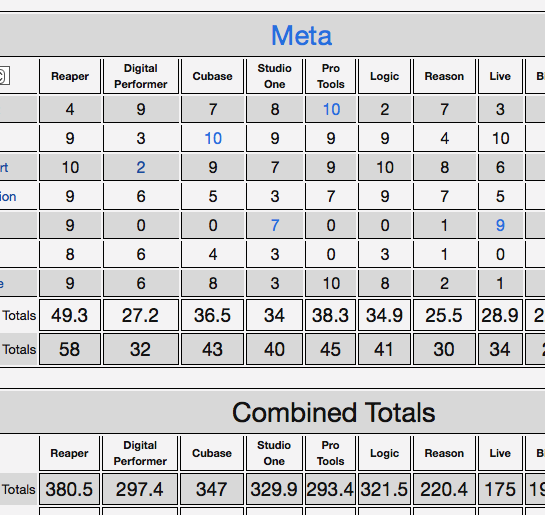 I've updated the DAW Feature Chart with some big rating changes. Mixbus is finished for V4.2. I added a couple new categories as well. Reaper was lowered in some areas (oh no!).
I also updated all of the old DAW Chart posts with a link to the new version.
All of the categories/sections have links that link to an explanation of what that rating considers.
If you have any suggestions or questions about ratings, please leave a comment or e-mail me. Thank you!
please consider joining patreon or donating money/time